How to be the best version of who you are
Ever felt jealous at the bikini girl chilling on the beach with that hour-glass figure? Or the guy with that mean-and-lean look whose pecs your eyes are secretly fixated on and you don't want him to know?

It is undoubtedly doubtful that you do not envy even the slightest bit about those drop-dead gorgeous-looking fitness fanatics, nor is it true that you do not want heads turning as you walk down a dark alley with shady-looking gang members.

Of course, you want to look fit! Almost everybody wants to look fit including those who are outspoken about how proud they are of their beautiful bodies. Some make excuses while others tell themselves out of it but we all want to be fit and live long, healthy and happy lives somewhere in the deepest corner of our hearts.

So, you hit the gym like many of us! You walk, run, dance, jump and do all those crazy things in between to keep yourself active for a few days, weeks and even years, yet you can barely see any changes of your body. And then, you will reach a point where you want to slow down, lower your workout intensity and even stop doing it altogether. Quitting is so much easier than going forward. Plus, covid-19 is the perfect alibi for your no-show!

What happened and why? What makes the difference between a genuinely and consistently fit person and one who is following all the home exercise videos on youtube, but barely have any results? How come Jack is still rocking those huge protein fibres while Joe reminisces with his date about how he once looked?
"The last three or four reps is what makes the muscle grow. This area of pain divides a champion from someone who is not a champion."

- Arnold Schwarzenegger, seven-time Mr. Olympia
If you are someone who doesn't enjoy numbers and Maths, statistical figures would probably be the last thing you want to read about in a fitness article. That is why we have done the hard work for you through intensive research and analysis of the latest and most credible findings in science of the human mind and body.
Trustworthy time-tested studies have shown that while externally motivated exercising may create temporary changes that last for a widely variable amount of time, internally driven training is strongly associated with not just fitness but also general well-being, happiness and longevity of human beings in the long run.
Data from extensive surveys revealed that people like Jack in the example above are 7 to 8 times more likely to succeed in transforming their physiques, improving their mental well-being, having more energy/stamina, being more flexible, living longer and achieving true happiness than the average Joe. Therefore, a radical internalisation of our true reasons behind every decision we make to become fit is not an option but a must for real long-lasting changes to our bodies and minds.
Okay, bla bla bla...enough with theories and numbers. I am already happy. I know what I want. Who are you to tell me what to do anyways? What do you mean by "internalisation" and "true happiness"?
If we were you, we would probably be asking the same questions and want simple straightforward answers.
Begin by looking within, then question your own values and beliefs. Ask yourself why you want to become a better version of who you are. Almost everybody enjoys being admired for their physiques but is it truly just for the sake of receiving compliments from others? Why or why not? Think hardly and deeply about your answers.
The next step would be to brainstorm about ways that you can make training to be more aligned with your core values and true beliefs. Start small and increase your alignment gradually. For instance, if you have been training to get ripped just to get attention from the ladies or those hot guys, we are not saying that it is wrong because it is not. Just remember that external stimuli can not guarantee how you feel in the long run as well as your sense of achievement and success.
The bottom line is you should source your happiness from more consistent and stable grounds, such as your ability to overcome obstacles, expanding your limits, bringing yourself to new heights, accomplishing new challenging goals while still being happy for who you are, grateful with what you have and appreciative of life around you.
Multiple studies have all pointed to one definitive conclusion: a person's sense of success and happiness derives from: #1. Having strong relationships; #2. Being able to control their finances; #3. Setting and accomplishing meaningful goals in life. Can you tell us the difference between Mary who is fit while always being content and happy, Anna who is super fit but still feels something is missing in her life and Helen who swipes through fitness influencers' Instagram posts but does little to nothing beneficial to her own body?
Who do you ultimately want to be?
Every worthwhile endeavour starts with one step in the right direction. Be it this very moment after you have read this article. In fact, you are 75% more likely to gain momentum and follow through all of your commitments to yourself if you take action right here, right now!
Make a promise to yourself by embarking (or re-embarking) on this journey of personal development and lifelong learning. You will not just be fit but also feel it is sooo worth all the effort.
Stay with us in the next articles as we show you all the best, exciting and scientifically proven ways to get in shape and feel like a rock star!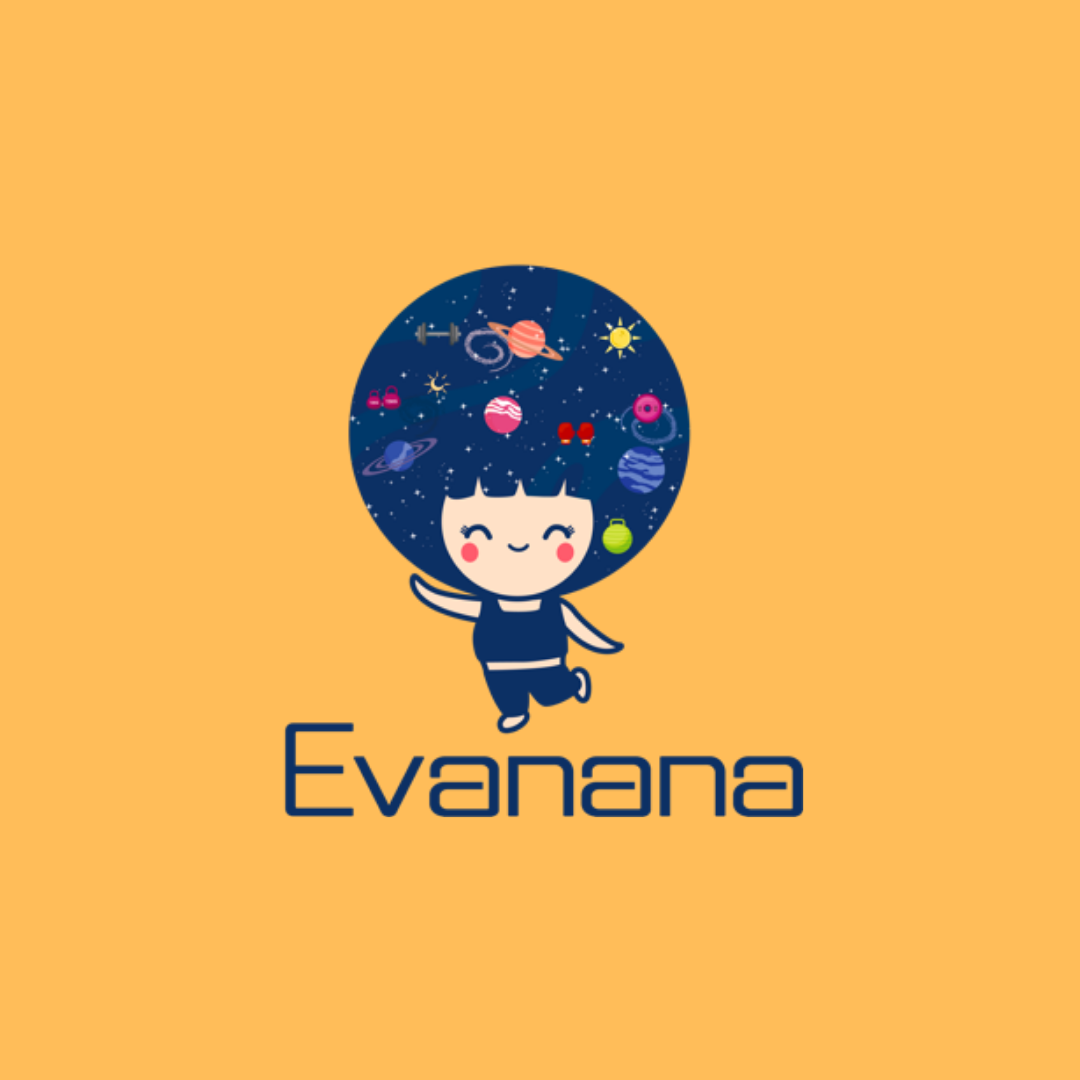 Evanana is an eco-conscious athleisure brand based in Sydney, Australia. Our mission is to help women gain confidence and feel comfortable about themselves, while making positive impact on the environment. We make our activewear from fish nets and ocean wastes.
Learn more about us through our IG account or sign up to our VIP list today!
---